Slide
The virtual world*
is real
Getting involved in virtual and augmented reality means preparing the world of tomorrow. It means exploiting the full potential of data and digital methods in an immersive approach, to improve our interaction with the real world. The challenge of these cutting-edge technologies is to better understand, better predict, test, try out, and train in order to better act in reality.
* M
For ten years, the virtual world (the metaverse), its interactive immersive simulations, the injection of 3D and all the experiments carried out in this parallel universe of avatars have been our daily life. Science fiction? Not at all... already adopted by many sectors (industrial maintenance, gamification of training, breathtaking immersive excursions, real estate, medicine, ready-to-wear, automotive...) Virtual and augmented reality are everywhere. I need more, more truth more intelligence* *Iggy pop
Solve my execution problems
The fuzzier the mission, the clearer the errors. Your employees encounter problems on a day-to-day basis in carrying out their missions, and they spend precious energy trying to solve them. Frequent errors, delays, cognitive load, stress, accidents: all obstacles that prevent your teams from doing their best in their jobs....With XR, Virtual Reality and Augmented Reality technologies, optimize your workflows by equipping your collaborators with advanced tools that will really help them to better achieve their mission, by training, coaching and being guided.
I need to bring my industry into the world of tomorrow! With XR technologies, you can boost the productivity of your teams while maintaining quality, reliability and safety. Human-centered, sustainable, and resilient, Industry 5.0 brings its share of solutions to major societal challenges including resource conservation, climate change, and social balance. Combined with Artificial Intelligence, Virtual and Augmented Reality are major tools of Industry 5.0, which design the operator of the future, trained and guided by digital data in the realization of increasingly complex and varied missions: assembly, maintenance, troubleshooting, quality control,... 
Life on mars*
*David Bowie
Corporate Social Responsibility (CSR) concerns us all, but applying it on a daily basis can be complicated. Between economic, environmental and societal constraints, your employees have to deal with various situations. This is where Virtual Reality reveals its full potential. Thanks to immersive and realistic simulations of interviews or any other problematic situation, your teams can train and practice to face all the unexpected.
Let's build your Intraverse together, an immersive digital copy of your company in Virtual Reality that will allow you to model your business workflows and your employees to immerse themselves in order to test, simulate, train and practice. The result is a head start in anticipating problems, boosting performance and driving your company's development in an ultra-reactive manner.
New adventures, new emotions. Virtual and Augmented Realities offer new experiences, and this is their seductive asset. Marketing tools, techniques and sales aids: by adding a glamorous touch to the customer experience, they are creating a sensation and revolutionizing the customer experience.
Virtual fitting, online 3D configurator, 360° immersion: your customers become fully involved in their purchasing decision, a major asset for your brand image!
Slide
XR technologies.
What is it for?
Reduce your costs associated with errors and
recurring problems
Gamify your training for increased efficiency
Boost the productivity of your teams
Boost your attractiveness to digital natives
Slide
10+ years of experience in xR - vR - 3d
Effective deployment to several thousand people
Methodology proven on hundreds of missions
Permanent monitoring to offer you the latest technology
Backstage of the XR: Extended Reality
AeroVR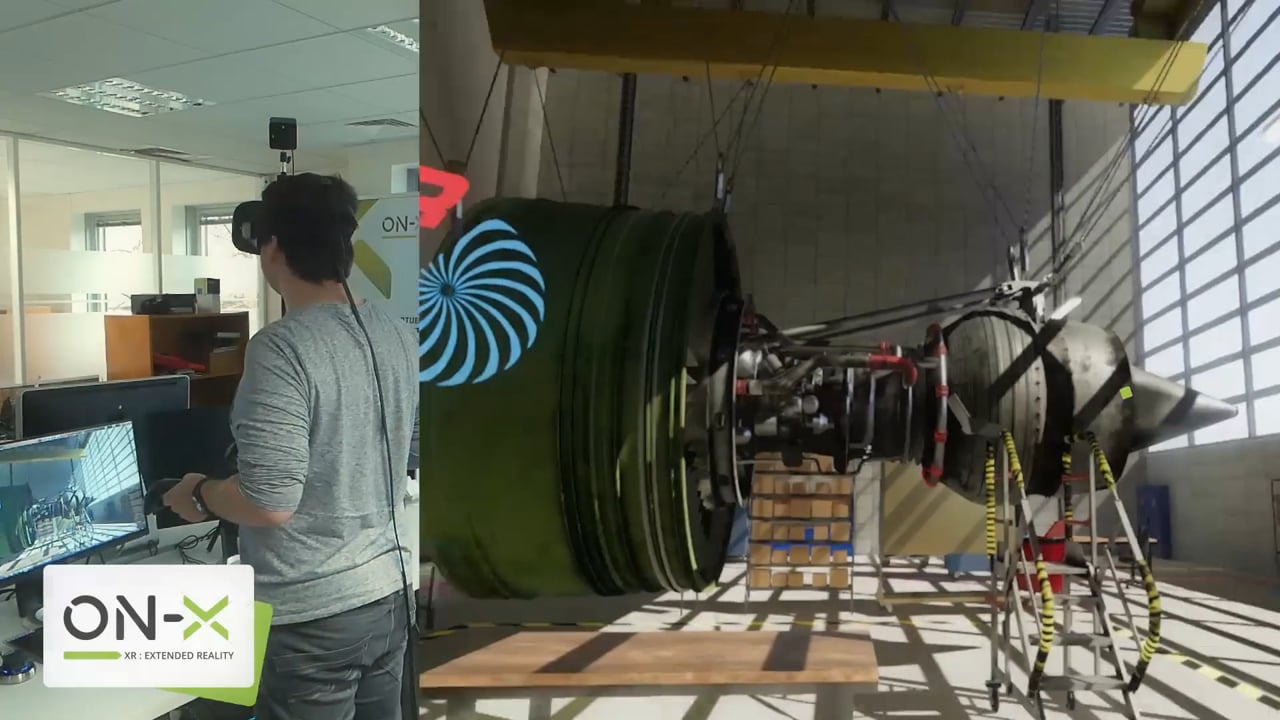 The Aero VR application has been designed to optimize the maintenance training of a GE 90 engine, present on Boeing 777s. Through this immersive training, in virtual reality, the user learns which are the different control points and tasks to check to ensure the proper functioning of this engine of more than 8.3 tons and 3.43 meters in diameter.

The learner is also trained to recognize the different deteriorations of the engine blades. An exercise mode allows the trainee to practice checking the interior of an engine, using a boroscope probe, to detect damage.
Working at Height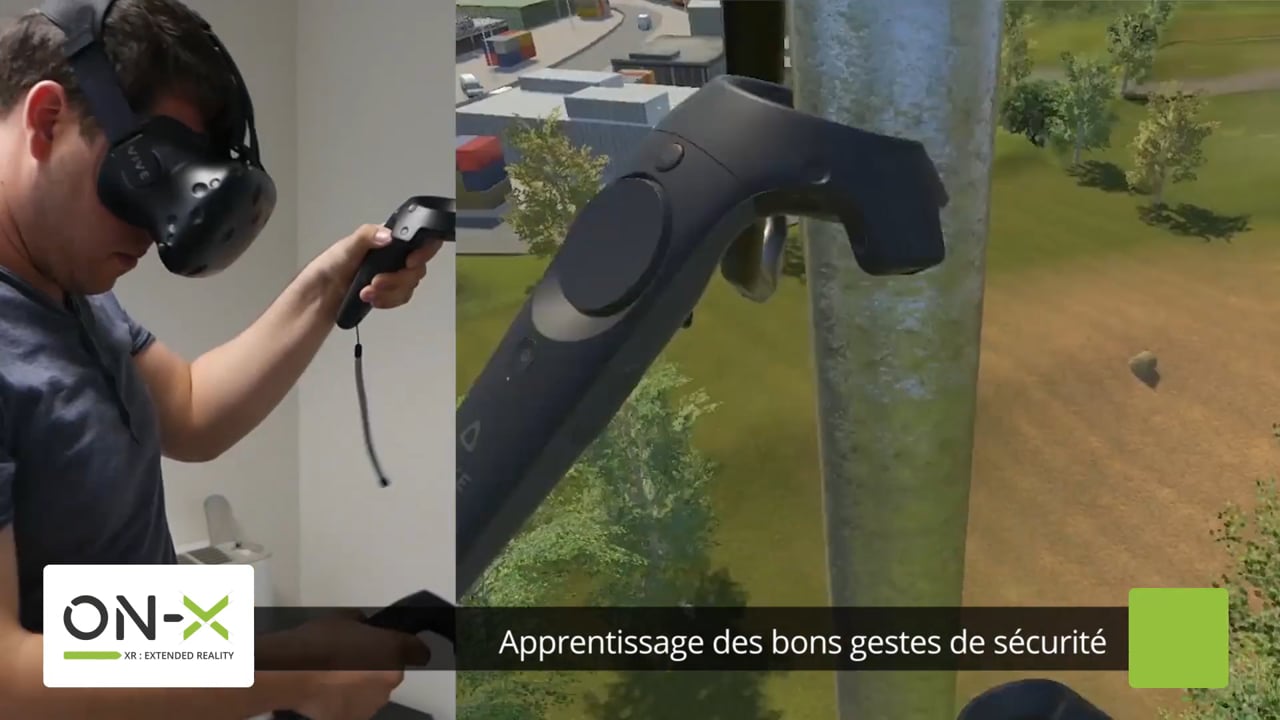 This application was created during the implementation of the client's HSE policy. Its purpose is to make technicians aware of working at heights (over 30 meters) and safety.

Through a virtual reality headset, the application faithfully reproduces the physical and physiological sensations that can occur during this type of intervention, such as vertigo. This very realistic immersion allows learners to learn about safety measures during several scenarios. The interest is to reproduce scenarios that cannot be carried out in real conditions, for safety reasons.